TWO NEW THERMOMIX CALENDARS
TWO NEW THERMOMIX CALENDARS
WOOT...so when a fan suggested theming my Thermomix calendar for 2017, I was more than happy to oblige, then in trying to narrow it down and with future projects in mind, we ended up with TWO great options...so we did both! We not only have the Death by Chocolate calendar for you, but the amazing Pimp My Pantry calendar...yep Two beauties.
As usual, I have been crazy busy and in fact getting these two glorious things to market has proven quite difficult this year as my graphic designer has not just had the flu, she decided she needed a little rest in a medical facility on an antibiotic drip, just to keep me on my toes. She knows I love her, and now she really knows how much I NEED her...Tash, don't ever, (ever) get sick again. (Ever.)
Anyway, we have finally done it, we have a beautiful, decadent, delicious, real, Death by Chocolate calendar. Choose your fave month...I dare you. I cannot. I love them all. There is such a great range of recipes from the beautiful cover Chocolate Mousse Cake to the amazing and yet deliciously savoury July, Spicy Pork Sausage Ragu with Pasta, that is truly genius. If I say so myself. (Which clearly I do!) Yep. Chocolate in it. Don't be afraid, you're going to love it.
Then of course we have our basics turned on their head calendar, the Pimp My Pantry calendar, which frankly you are also going to LOVE. From literally the best sandwich loaf and burger buns ever, that you will have you wondering where I have been all of your life, to my version of that Aussie fave, vegemite, our own ThermoMite, this calendar is not to be missed. Get it sorted people.
The best part about both of them is not just the great, easy to follow recipes, but the fantastic beautiful pics, and the fact that we are offering a BONUS FREE recipe when you order either of these calendars up until the 31st of October.
The Death by Chocolate Calendar will have an amazing Chocolate Peanut Butter Cups recipe and the Pimp My Pantry will have an easy Bacon Burger Patty recipe, perfect to use with your new found Perfect Burger Bun recipe in the calendar! Buy both and get both, which brings me to pricing. We are going to give you a fantastic deal for buying both together. You must seek out the product that has both in the package deal. Don't be buying both at full price and then finding out you didn't get the discount. (And then sending me an email I don't want to read!!)
We are also offering a sensational gift pack offer for both titles. So if you have a lot of Thermie owners in your circle, (think family, think school, think end of year stuff) then this is the deal for you. We are going to not only give you a killer price on buying 10 in one hit, but we will send you an extra calendar. So you get FREE shipping, 10 calendars (one title at a time) AND you get an extra FREE calendar for your trouble.
Gifting sorted. Christmas sorted. Next years planning sorted. Family food sorted. Delicious Chocolate recipes year round sorted. You're very very welcome. And enjoy.
Happy Mixing
Tenina
More from News & Events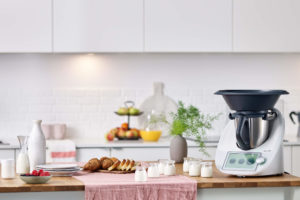 Should I or Shouldn't I upgrade to the new Thermomix 6 model?
What is a Thermomix?
Drop Smart Kitchen Scale and ME! A new Partnership!
Tenina Holder
Tenina Holder is a wife, mother of five and grandmother, who started cooking in the olden days before Thermomix was even a thing.
Tenina has become the premium go to source for all Thermomix expertise and of course fresh and easy recipes that work. Her cooking classes and foodie trips are sold out in literally hours, her cookbooks appear on the Australian best seller lists and her social reach is in the millions. She believes chocolate, butter and salt are health foods. Her food positivity mantra is, eat everything, just not all at once!

Read More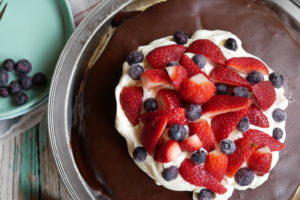 Crowd Pleasers and Teasers
Midweek Chicken Dinner Recipes!
Weighing into 'Healthy Choices' with Food Positivity!
What's for Breakfast? The new ebook!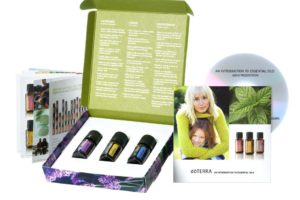 Why dōTERRA Essential Oils vs other brands?
The Secret to Family Meals; Night after Night.
Bone Broth; What are the benefits?
Our Spicy Set
Beautiful Bombay
Topics
Instagram
Latest Recipes
Beef and Ale Pie
Leek and Potato Bake