Sous Vide Chicken Breast
Make on Fresco
Serves 2
Prep Time 4 hours
Cook Time 90 minutes
Rated:
Why cook sous vide? The answer to that is more complex than the method! I have simplified the sous vide process down in this recipe. Any Thermomixer can handle it. No need for the TM6 to make it work for you. It results in amazing moist chicken (in this recipe) that you can then sear and serve, shred and serve, slice and serve. The potential is amazing. You do not need a vacuum sealed bag, though that could be helpful. I used a Stasher Bag which are widely available online or in stores. (The benefits of Stasher bags are that they have a raft of great uses!)
Enhanced flavours
Healthier result
Better textures and tenderness
Never overcooked
Perfect every time
Stress-free cooking
Bulk cooking
Money saver
Freeze for later
If you haven't tried this method yet, it is time to get some chicken on! You will find you may not go back to cooking chicken any other way!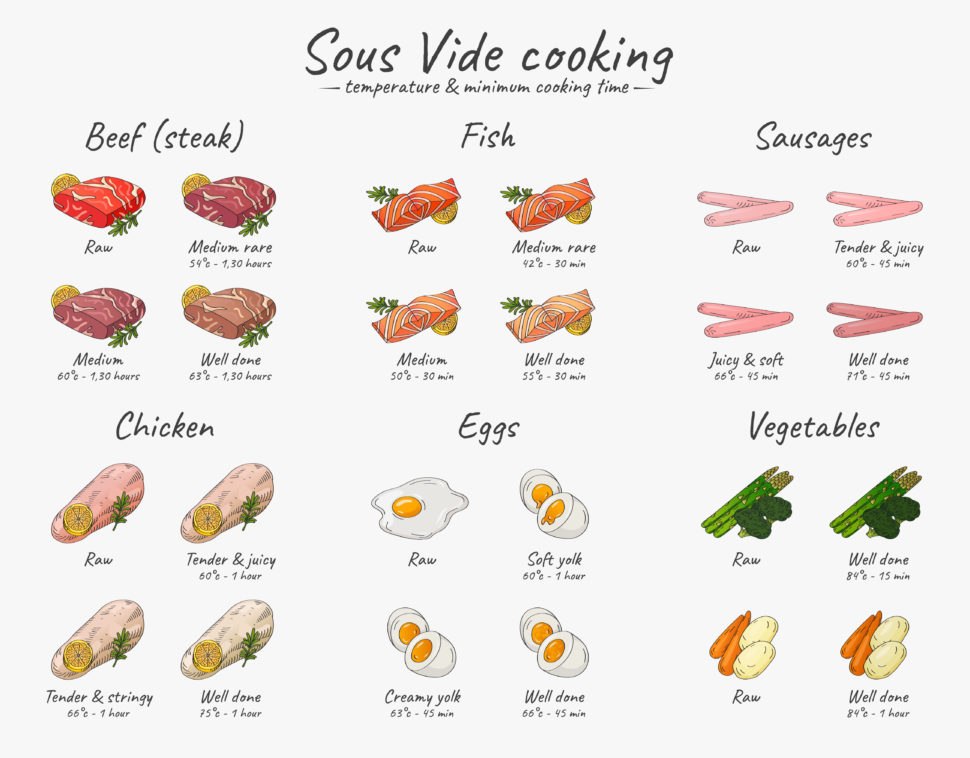 We invite you to come join our FREE TRIAL on the Insider Club to have extra Thermomixery each and every month! #recipesthatwork #youcandoit
Are you on Instagram, Facebook, Pinterest? Never miss another thing in the test kitchen when you follow us.
Please join our mailing list HERE to have recipe updates delivered to your inbox weekly and don't forget we are on YouTube.
Our newest (FREE to Insiders) course Shelf Control sort out your pantry and fridge and is ready for your shelfies now! We have an amazing Lazy Sourdough Bakery course available to do at your own pace online. Our delicious course, The Whole Scoop Ice Cream course is churning now!
Need
Do
1

You will need a Stasher Bag or vacuum sealer for this recipe.

2

Place the chicken into the Stasher Bag or bag you will use to seal the chicken in.

3

Add all the other ingredients and seal the bag. If using a Stasher, you need to expel as much air as possible from the bag prior to sealing.

4

Massage the chicken with the ingredients and make sure the chicken is covered with the oil and lemon juice. Allow to marinate for a minimum of 4 hours but up to 48 hours in the fridge.

5

When ready to cook, place 1L of water into the Thermomix bowl and insert the simmering basket. Place the chicken inside the bag into the simmering basket.

6

Cover with more water if needed. The water doesn't need to fully cover the chicken in the bag, but should certainly come up at least half way. Cook 20 min/80°C/speed 3.

7

If you are using the TM6 you can use the blade cover and eliminate the simmering basket. Just place the bag directly into the Thermomix bowl with the blade cover in place.

8

Serve as you would any other chicken, we drizzled with EVOO, added a sprig of thyme and a lime cheek then served it sliced with salad. It was pretty amazing.
Served with
This is just one of our Insider recipes. Join us today and start cooking!