Join our mailing list & receive a FREE digital cookbook!
For a limited time we are gifting our amazing mailing list subscribers a FREE digital cookbook.
An exclusive, digital cookbook '12 Mocktails of Christmas' can be yours to say THANK YOU for joining us!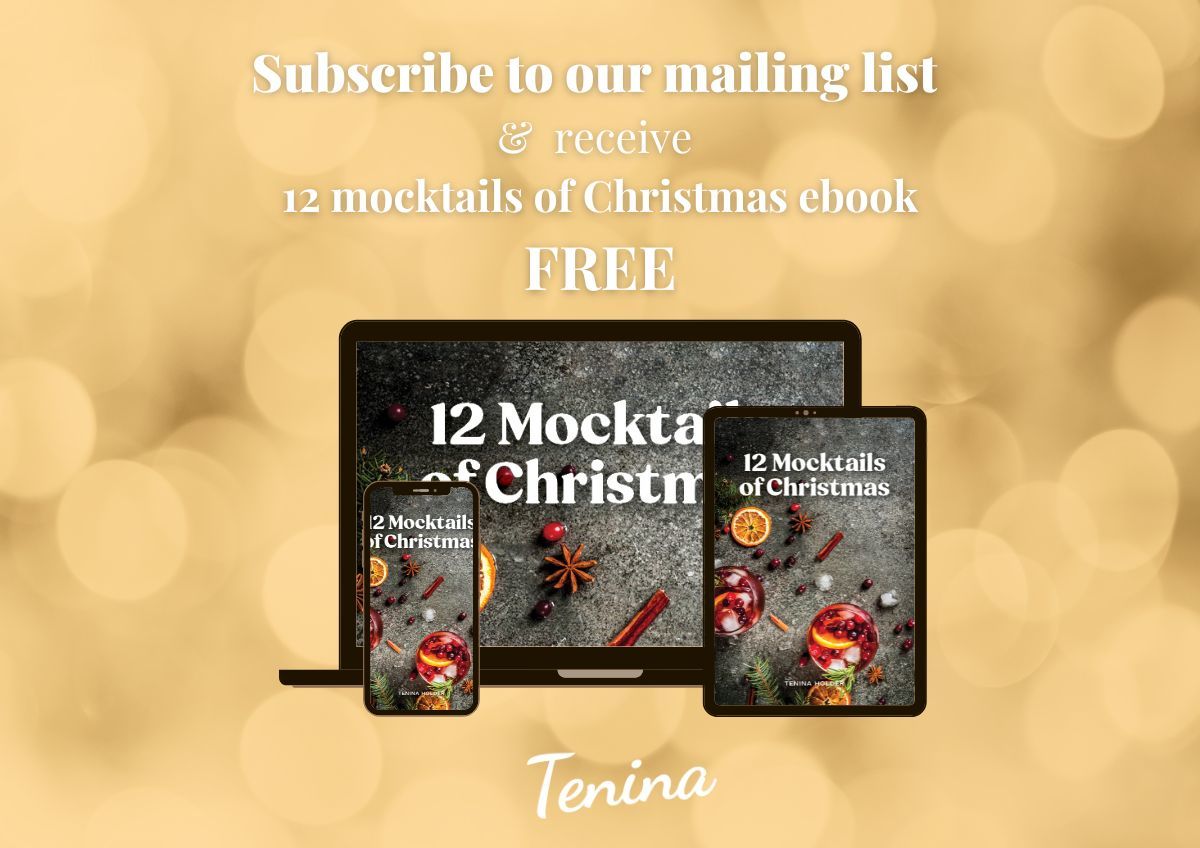 We send out weekly recipe update emails on a Monday morning. Start your week off right and stay in the loop!!

We also send out other secret recipe stuff, special announcements or other news usually once a week, but sometimes only 2-3 times a month. Depends on whether we have anything exciting to share with you!!

You'll also be the first to hear about our amazing offers.
Looking forward to having you on board!