The Weekend Table is designed to be the go-to Thermomix cookbook for feeding all the people you love; be it casual weekends, lazy Sunday brunch, kids birthday party for the grown ups too, or family dinners. Drawing from Tenina's ten year history of great recipes that work without fail, this is a celebration of food for families with a little nod to spending time in the kitchen. Each recipe has stunning photography to accompany every delicious dish.
Buy Now
The Weekend Table; A cookbook to keep on your coffee table.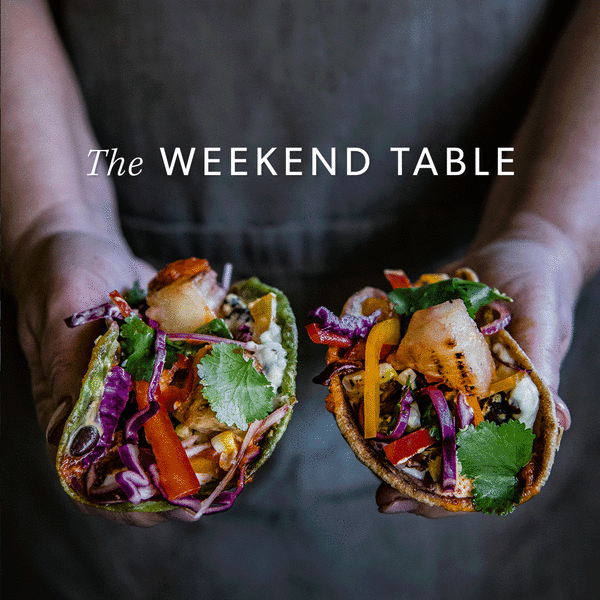 My best book ever
The idea for this book started to take seed as I realised how much I loved the luxury of a weekend where I spent a few hours or longer, prepping and cooking for a group of my friends or my family members, often as a collaborative effort. There is something very satisfying and calming about cooking for a day in the lead up to any event, and generally the recipes I defer to are the reliable recipes I know and love from the years of cookbook writing that are behind me! Thus a new cookbook was born. A lot of my favourite recipes appear in the book alongside a whole host of brand new winning flavour combinations.
Not like any other Thermomix book you have ever seen!
Sometimes following instructions for a recipe that is a little more difficult than most can be challenging, so we have filmed the tricky ones for you and included the QR code to get to the video version, on the recipe pages in the book!! We know that the whole world understands QR codes since early 2020, so we have used them for good! Watch and cook with me!
Over 60 dairy free and over 70 gluten free recipes!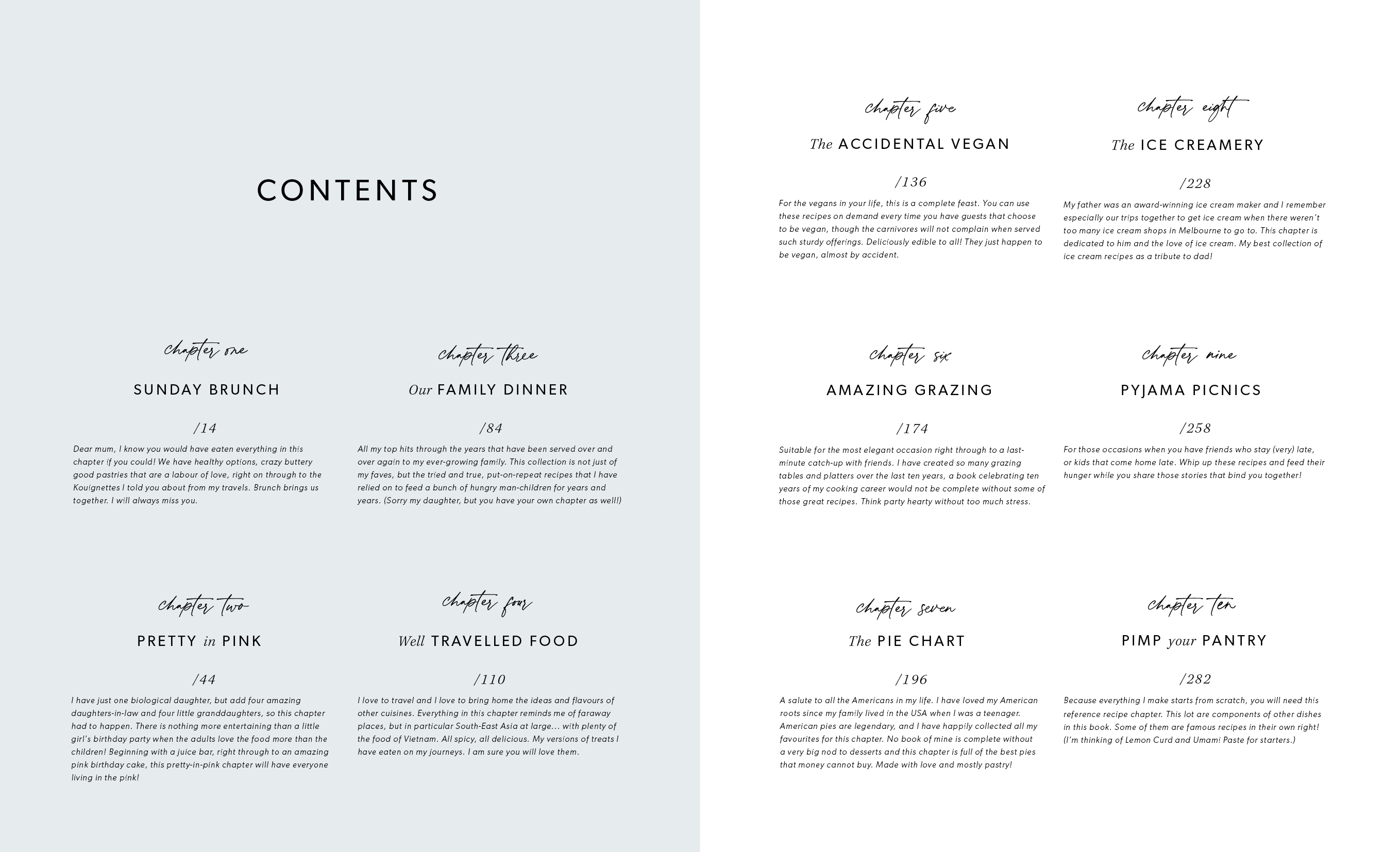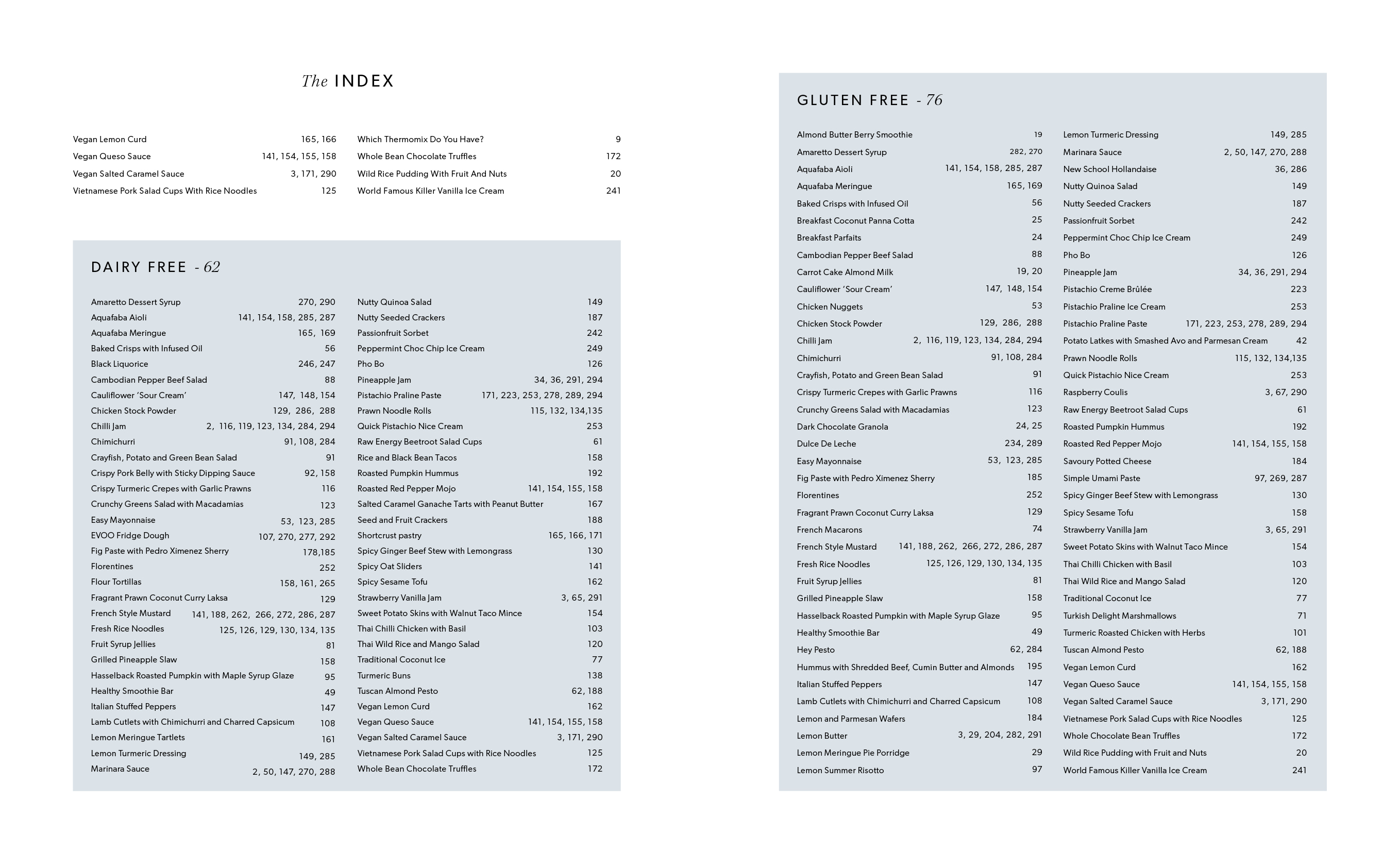 A book is such a collaborative effort and I must give credit to the amazing women who have been with me through the journey to get here!
Gemma (not pictured) who works with me from Melbourne is an integral part of this book. Her cheerful outlook has made the entire process a lot easier. She believes in me when I don't believe in myself. For that I am very grateful.
Jolene (not pictured) is partially the reason this book came together as it did. She introduced me to Samira (read on) and she also made some of the beautiful tableware we use in the pictures in her Margaret River pottery, River Ceramics.
Ella (far left) is the amazing designer behind our beautiful book. She comes to me by way of also being my lovely daughter in law and luckily for us all, she turned out to be fabulous at what she does. It could have been so awkward otherwise. She's a keeper!
Samira (second left) is our brilliant food photographer and a former Master Chef audience favourite. Every picture throughout The Weekend Table is a work of (he)art thanks to her amazing talent. We can't stop flicking through the pages, just one more time. Check out more of Sam's work on her beautiful blog.

Sarah (third from left) is our kitchen cleaner upper-er during photo shoots, which should come with danger money. Things can and do get crazy on photography days but they are made a lot easier when Sarah is in control of the sink.
Bree (second from the right) is my right hand girl, social media picture taker, head cook, macaron piper, bottle washer, class recipe wrangler, interpreter of my vague recipe instructions that have ended up perfectly on the pages of The Weekend Table and much more. She is why we use the hashtag #recipesthatwork Thanks Breezy!
Tenina (that's me on the far right) I have been doing this for a long time now. The Weekend Table is my last child in print and is packed with incredible favourites from over the years such as Ermine Frosting and Killer Vanilla Ice Cream, but is also full of amazing new recipes that are sure to become family favourites for all. Through the last ten years I have literally created thousands of recipes that my world wide audience cook and love. This book is a tribute to the best of the best, to spending time in the kitchen with the people you love and as always, great food. Thanks for coming on this journey with me!