The Benefits of Opening a doTERRA Wholesale Account
You get 25% off the RRP – all products, all the time!
There is a one off enrolment fee of $35 for the 1st year, which dōTERRA absorb when you purchase one of their great value kits (see below). And renewing after the 1st year costs $25, which dōTERRA also absorbs by giving you a free 15ml bottle of peppermint oil! This company has extremely high standards, as well as being incredibly generous.
There is no requirement for a minimum order ($ value or how often you order)
Your membership with dōTERRA automatically gives you your own personal website to help you share these oils (if you wish). The website is set up and maintained by dōTERRA. No work for you! You earn 25% profit on the purchases made by retail customers who purchase from your site.
dōTERRA creates your own personal virtual internet office site to place your orders. Ordering is easy and there is always someone to call (a real voice) to ask for help if you need it.
Join Tenina's Essential Oils Team
Why pay more for your oils when you can save a massive 25% off RRP by registering for a wholesale account. This is the smartest way to buy dōTERRA essential oils and is as easy as a few quick steps:
1) Go to; www.mydoterra.com/cookingwithtenina
2) Click on 'Join and Save' at the top of the page.
3) Select your preferred language and 'Australia' as your shipping destination (or whichever country you reside in).
4) Select 'Wholesale Prices' (or 'Wellness Advocate').
5) Complete the 'About You'. Your 'Sponsor ID' (Tenina Holder) should already be auto-filled but if not, the correct ID number is 1900122.
6) Choose your Enrolment Kit. Alternatively, you can select the $35 enrolment fee and individually choose which oils you would like to order, however the kits are by far the best value as they are further discounted below wholesale prices and membership is FREE.
7) Set up your Loyalty Rewards Order (see below).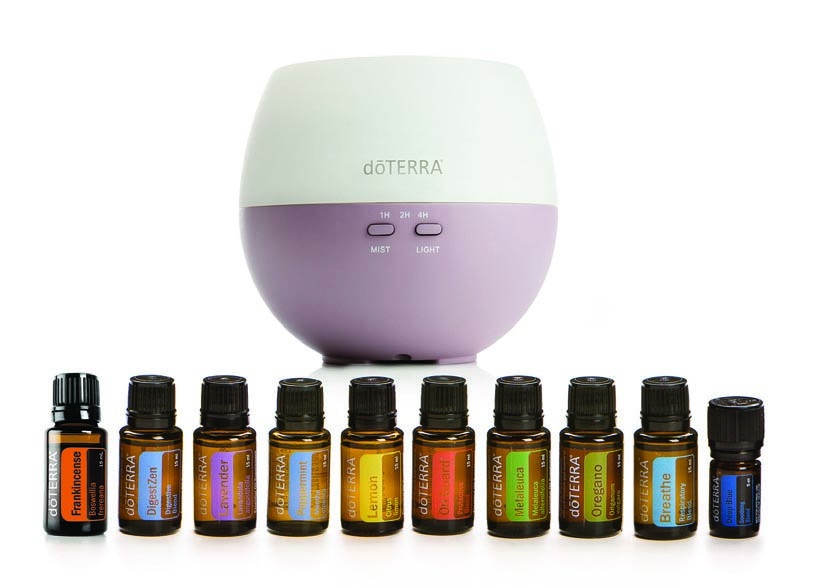 The Loyalty Rewards Program
The best value offered by dōTERRA is signing up for the free Loyalty Rewards Program as part of your wholesale membership. With this monthly purchase program, dōTERRA rewards you for your commitment to their products by providing incredible additional benefits.
It is the most intelligent way to order.
Starting at 10%, and going up to a very generous 30%, dōTERRA lets you earn product credits on your purchases, which you can redeem for a small administration fee.
Placing your monthly Loyalty Rewards Order totalling 125PV or more, shipped before the 15th of the month and you get a free oil, called the Product of the Month or POM. This oil varies each month and it is a terrific way to help you build up your oil collection.
PV – what is this?
dōTERRA place a point value or PV on every product they sell, to help create a common ground and product value since they are a global company covering many varied countries and currencies.
While you wait for your order to arrive, join our Facebook pages and start learning! Cooking with Tenina & Essential Oils and BIS-E Oils Support (this group is exclusively for those who have registered for a wholesale account).
Do you live outside Australia? Contact us directly via email at tenina@tenina.com and we can help you with your wholesale registration!
Not interested in a wholesale account? (Why not?? There really are no negatives!) You can order the oils at retail prices from www.mydoterra.com/cookingwithtenina or tenina.com/store.
Available now: A Very dōTERRA Christmix online Cooking Class replay. Only $11 or FREE with Insider Club membership.