Bali Foodie Feast 2016
I needed to get this out there, as quickly as possible before the tan fades...it's been two weeks since I got home already! SIGH...oh I am back and full throttle again, but I must say in the process of planning 2017 and I am kind of excited all over again. I want to go! Hope you want to come with me this next trip.
We had such a great group of funsters this year. (Not that we didn't last year, just saying!)
There were non-stop laughs, and I am pretty sure about 5 or 6 of them are coming again...so you're going to have to be quick to get into the 2017 trip.
We started by staying in one of Ubud's finest boutique resorts, the Alila which is known for it's tranquility (other than when the wild monkeys come out to steal stuff from you as you relax by the pool)! With an amazing infinity pool, surrounded by jungle, the beautiful breakfast menu that changes daily, the complimentary afternoon tea by the pool and morning yoga or tai chi classes I am pretty sure we utilised all of the amenities to full capacity.
I ran a Meet Greet and Eat mini cooking class in the Organic Garden, in the dark practically, which was all sorts of hilarious. No one complained. At least none of the guests. I may have whinged a little bit, but the hotel staff were just so accommodating, and carried all my stuff up a ladder quite happily, which was literally the only way to access the garden! We enjoyed Steamed Scallops with an Asian Fennel Slaw, Raw Spinach Soup (which was absolutely everyone's fave), a Cucumber, Basil, Lemongrass cooler, and an amazing dessert that I shall now call Kaffir Lime Vanilla Parfait with EVOO as to date it had remained unnamed. (Recipes will be up on here soon!)
The next day we headed to Mozaic and to our favourite chef Masterclass with Executive chef James Ephraim. You can see him at work HERE.
He is creative, informative, very friendly and approachable, and I have to say we will hope to always include his master class as part of our trip. It is just so inspiring. Following the class of course is the amazing lunch that has been prepared by us...I just cannot tell you. AMAZING.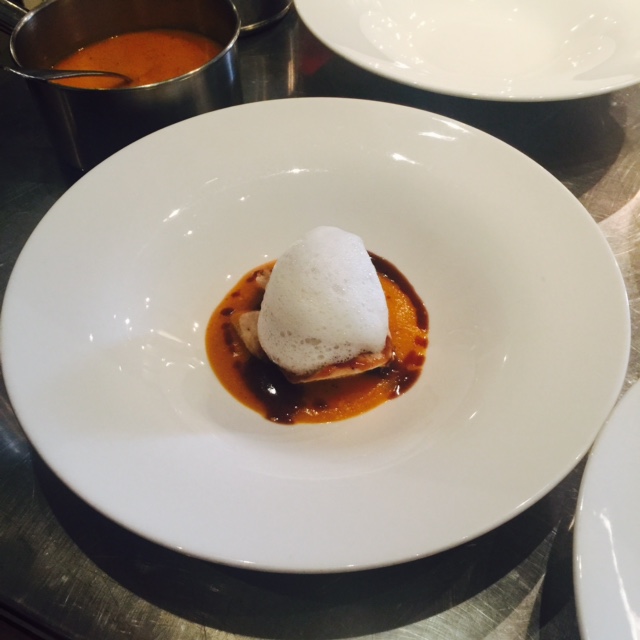 We then headed off to the Five Elements health retreat and resort for a raw high tea, which luckily was quite small and delicate...we were so full!! We actually all wanted to stay there, the bath pic above is a Five Elements bath, by the river, and completely family size! HUGE.
Needless to say, there was no dinner scheduled for that evening. (Phew!)
Day 3 and we headed off to Jatiluwih for a fine dining lunch, in amongst the amazing and majestic rice terraces stretching as far as the eye can see!
THEN, we headed off to Jumana for a clifftop evening overlooking the ocean as the sun set and of course, a special dinner. I don't mind saying...this was a fave.
We did need a rest after that, food wise I mean so the next day was pretty relaxed with an amazing spa experience at the Mango Tree L'Occitane spa. AMAZING, treetop treatments overlooking a river. Literally everyone was in their own little tree house.
This was so cool...of course, fully pampered as we were...ginger tea, seriously I love that stuff, sweet but so refreshing. Bring it on.
That night we headed out for a Bali Food Safari, because heck, we hadn't eaten properly all day...I mean...I can't really divulge what went on there...if I did, you might have to kill me. Seriously, if you do one thing in Bali, please make sure you hit the Bali Food Safari. They are constantly changing the experiences and different areas will showcase different restaurants and dining options. REALLY REALLY great. The end.
SO...was there anything left to eat on the Islands? Well yes, as it happens, there was always the most indulgent brunch in Asia. I mean...lets start the day with an hour of cocktails in a cool and very hip jazz cocktail lounge shall we? They just kept coming and I won't mention names but a few of the crew ended up a little under the weather, as they found those endless trays of gorgeous drinks just too tempting and had to try them all!
This of course was all going to have to end somewhere, and where better than back at Mozaic and a wonderful night with a fantastic and entertaining chef, Reynaldo who not only cooked our Gala meal for us, but talked us through so many hints and tips, it was kind of like being dressed up for a cooking class, with none of the aprons and messy stuff. It was completely outstanding and we loved it.
I was lucky enough to stay on a few more days at the Alila and I have to say it was completely worth it...which is now part of what we can offer, an extension either end.
All transfers, most meals, most alcohol is included and of course the amazing accommodation, all the activities and all the transport, plus a few other gifts and treats that we throw into the mix to keep it lively. The only thing you have to do is pack your bags, book your flights and make sure you have travel insurance...though I have to say, there were those amongst us who were kind of praying for that volcano to blow its lid again just so we could stay...a bit longer...not a month, but you know, a few days more in Paradise. It's all a girl and her appetite could want.
More from Foodie Travel
Beautiful Bombay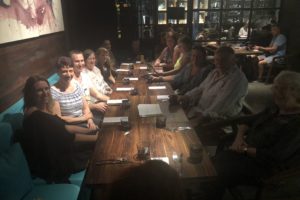 Bali Foodie Feast 2018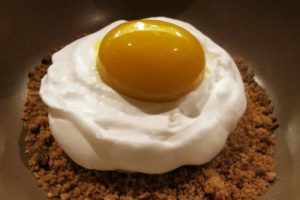 Bali Foodie Fest 2017
Tenina Holder
Tenina Holder is a wife, mother of five and grandmother, who started cooking in the olden days before Thermomix was even a thing.
Tenina has become the premium go to source for all Thermomix expertise and of course fresh and easy recipes that work. Her cooking classes and foodie trips are sold out in literally hours, her cookbooks appear on the Australian best seller lists and her social reach is in the millions. She believes chocolate, butter and salt are health foods. Her food positivity mantra is, eat everything, just not all at once!

Read More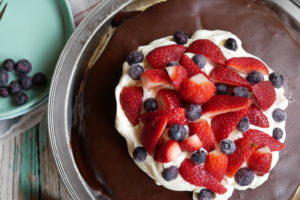 Crowd Pleasers and Teasers
Midweek Chicken Dinner Recipes!
Weighing into 'Healthy Choices' with Food Positivity!
What's for Breakfast? The new ebook!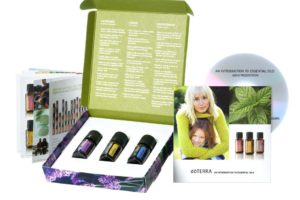 Why dōTERRA Essential Oils vs other brands?
The Secret to Family Meals; Night after Night.
Bone Broth; What are the benefits?
Our Spicy Set
Beautiful Bombay
Topics
Instagram
Latest Recipes
Beef and Ale Pie
Leek and Potato Bake