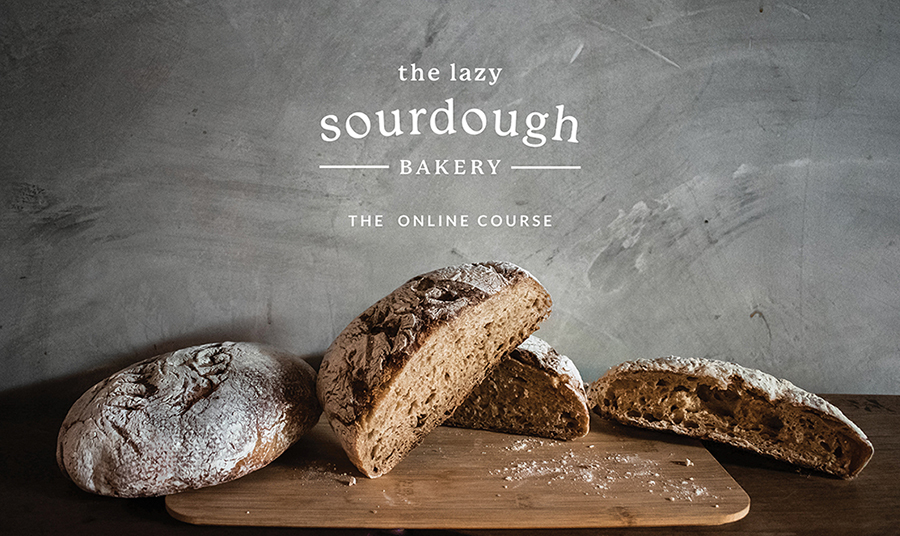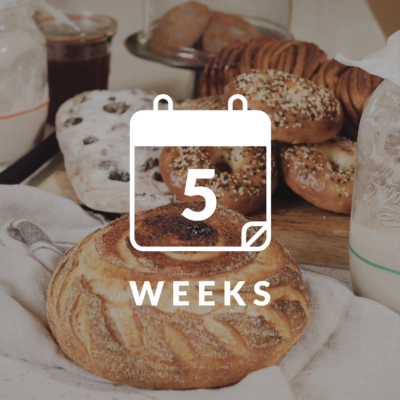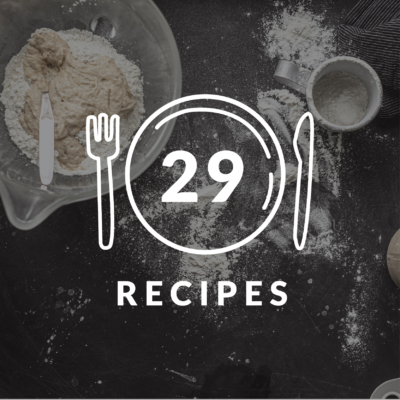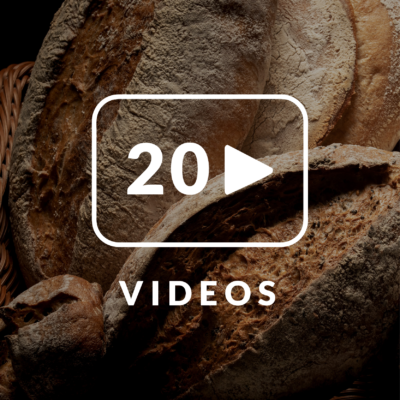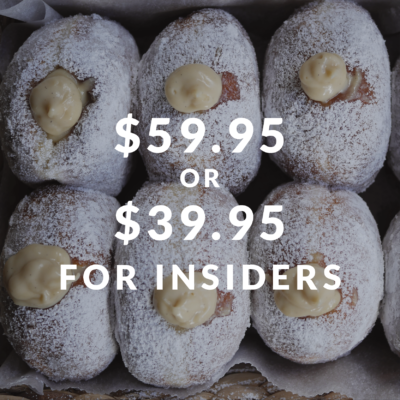 Welcome to the Lazy Sourdough Bakery course! For those of you kneading to relax, we have got you covered!

Do your eyes glaze over when you start reading a sourdough recipe that requires you to know what levain, autolyse, poolish, hydration levels or ear, means? Or that asks you to set your alarm to feed your starter on day one of a recipe that will take at least a week to achieve?
Me too.
So as I started to make sourdough more and more, I learned a thing or two and I have put it together in this course that can have you making a loaf with very little effort in a pretty short space of time. It may not be an artisanal loaf such as the ones you have been seeing on Instagram since the advent of the covid sourdough craze, but these are definitely well soured loaves, using only the natural yeast that is in the atmosphere, that you have minimal playing around with (unless you want to!) and you can really make week after week without setting any alarms or going into 'who will look after my pet sourdough starter when we go on our holiday?' mode. Welcome to Lazy (but delicious) Sourdough.
Hit the button and get the starter started! 'Prove' and you can do it!
We recommend the use of Risen Flour products for a better result with all baking, but particularly with sourdough. A good flour is hard to beat and definitely will make you more successful with sourdough if you start out with the right ingredients.
---
Get access to the The Lazy Sourdough Bakery course
We are all kneading to relax more and more these days, and this course is designed to help you become a pro with sourdough week after week, with less stress, less mess, less time spent in the process and loads more taste and satisfaction! We believe you will NEVER buy another average sourdough loaf again. There will be no knead!
We take you from making your own starter from scratch in as little as 5 days to making the easiest, laziest version of sourdough bread you never thought possible, right through to fancy fun things like Sourdough donuts, an all in one steak sandwich and plenty of ways to use up your sourdough discard, which we don't ever discard...just saying. You will see me using a Thermomix in a few of the recipe videos, but to be honest these recipes are all very achievable without such a device. Sourdough is too simple for the complexities of a Thermomix! It is mostly used for either dough kneading (but not always) or for other recipes that are associated with the course such as your own amazing jam to slather all over that sourdough when toasted!
Come join us today and get your starter started. You'll be spreading butter all over that perfect homemade loaf this time next week! Delish!
UPDATE: we are adding a Chocolate Sourdough Starter and a Chocolate Infused Dates Boule...you are going to love this new info.