Black Pepper Sous Vide Chicken Salad
Serves 4-6
Prep Time 24 hours
Cook Time 70 minutes
Rated: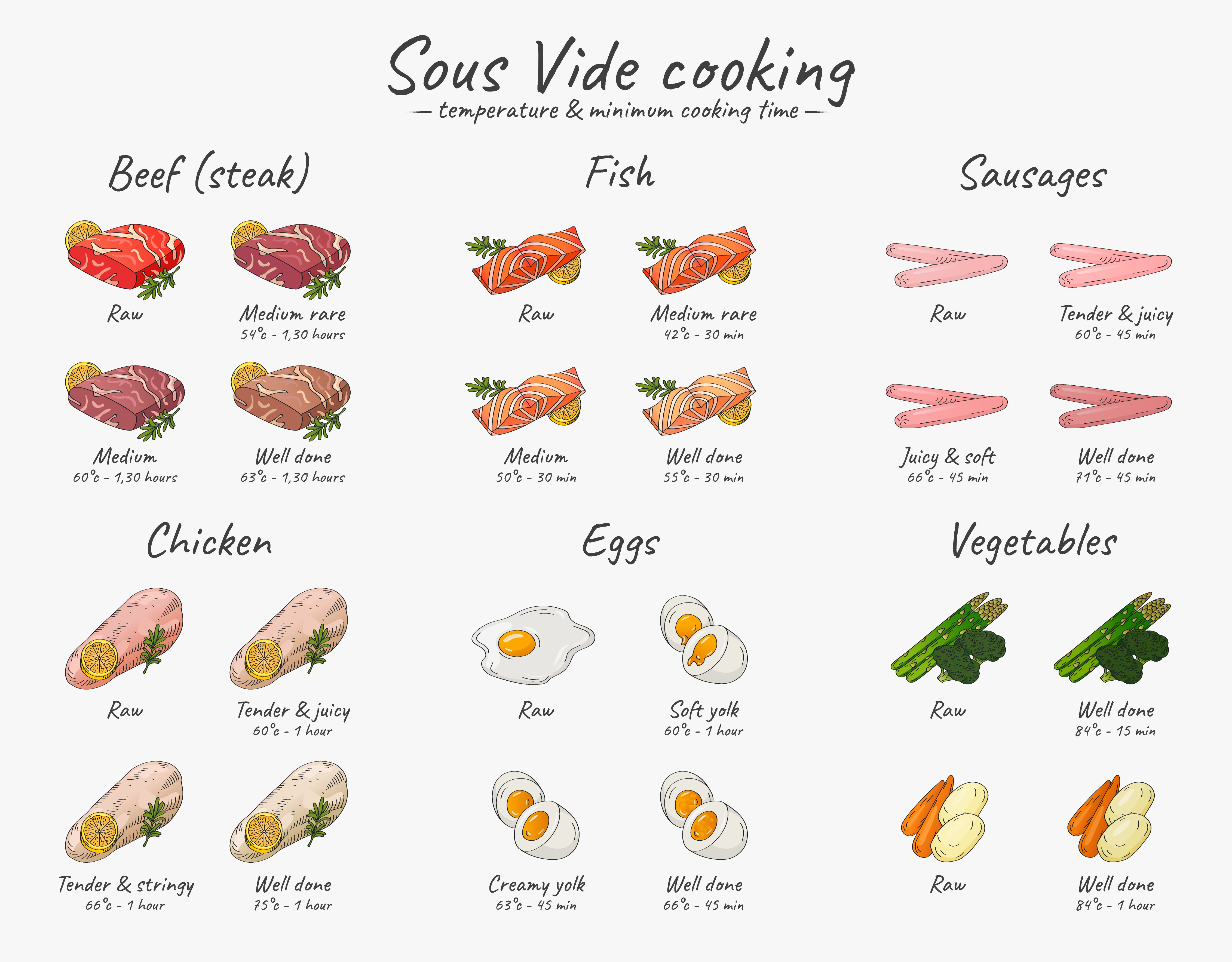 We love to sous vide. (Pronounced Soo Vee) This is a slow cooking process, best done in an airtight bag in submerged in water, but we have managed to basically duplicate this method with less fuss, but similar results. There is a sous vide function on the TM6, but you don't need the TM6 to follow our recipes for this process.
Watch the video, print off the recipe and have a go. The Stasher bags are widely available in kitchenware stores. There are loads of other brands out there, but I do love my stashers. They are easy to seal, clean and use. I have had issues with some other copies.
Try some of our other Sous Vide recipes...you are a pro now after all!
Sous Vide Salmon with Pea Salad
Sous Vide Tequila Chilli Chicken
Sous Vide Steak with Red Capsicum Puree
Sous Vide Honey Carrots with Spiced Yoghurt
We invite you to come join our FREE TRIAL on the Insider Club to have extra Thermomixery each and every month! #recipesthatwork #youcandoit
Are you on Instagram, Facebook, Pinterest? Never miss another thing in the test kitchen when you follow us.
Please join our mailing list HERE to have recipe updates delivered to your inbox weekly and don't forget we are on YouTube.
Our newest (FREE to Insiders) course Shelf Control sort out your pantry and fridge and is ready for your shelfies now! We have an amazing Lazy Sourdough Bakery course available to do at your own pace online. Our delicious course, The Whole Scoop Ice Cream course is churning now!
Need
Do
1

Place the chicken breasts into a stasher bag.

2

Place all marinade ingredients into the Thermomix bowl and blend 2 min/speed 8. Scrape bowl and repeat.

3

Tip this mixture into the bags. Massage into the bird. Allow to marinate for as long as you can, up to 48 hours.

4

When ready to cook, fill the Thermomix bowl with water to the 1L mark. Insert the blade cover and then put the bag containing the marinated chicken into the bowl. If it will not fit, you can use the Varoma on top, though this is really not quite as good as if the meat is submerged in the water.

5

Cook 60 min/65°C/speed 1 Remove from the water and cool slightly before proceeding.

6

Heat a grill plate to smoking hot, get that baby really hot. Drizzle with a little EVOO. Remove the chicken from the bag, drizzle with more EVOO and sear the chicken on both sides until blackened. Remember the chicken is fully cooked, so no need to over do it. But you do want black so you get a nice contrast with the white inside when the chicken is sliced.

7

Serve sliced with the salad, and a lime wedge on the side. Top with crispy fried shallots. Use the shallot oil as dressing.
This is just one of our Insider recipes. Join us today and start cooking!