Hawaiian Orange Chicken
Serves 4-6
Prep Time 40 minutes
Cook Time 25 minutes
Rated:
Hawaiian Orange Chicken has a ring to it don't you agree? And whilst this is a bit of a mixer with our ingredient list, we think Hawaiian is probably the most accurate way to describe it, that or Pacific Rim...we have brightly hued Yellow Rice to accompany it, as well as the fresh tropical fruits salsa. What would you call it?
This is the complete meal, all in one recipe, so don't be dismayed at the ingredient list. You are actually creating three different recipes here. AND you are using our sous vide technique, which you can do in any Thermomix model, not necessarily just the TM6. If you don't have a stasher bag, it is time to invest...it is way cheaper than upgrading to the TM6! And it does the job. You could also use a vacuum sealer bag if you have one of those. We are a little bit stuck on the sous vide method for cooking chicken breast. There is nothing quite as unpalatable as an over cooked or dry chicken breast. Sous vide cooking will never give you dry or over cooked. Rest assured.
We kept some of the marinade as dressing for the cooked chicken, so do that too. This will be a firm favourite in no time...and as for dry chicken breast, what is that? We have never experienced it on this site before!
Try some of our other sous vide recipes, we are pretty sure you will be hooked;
Black Pepper Sous Vide Chicken Salad
Sous Vide Salmon with Pea Salad
Sous Vide Tequila Chilli Chicken
Sous Vide Steak with Red Capsicum Puree
Sous Vide Honey Carrots with Spiced Yoghurt
Sous Vide Crimson Snapper with Red Rice Salad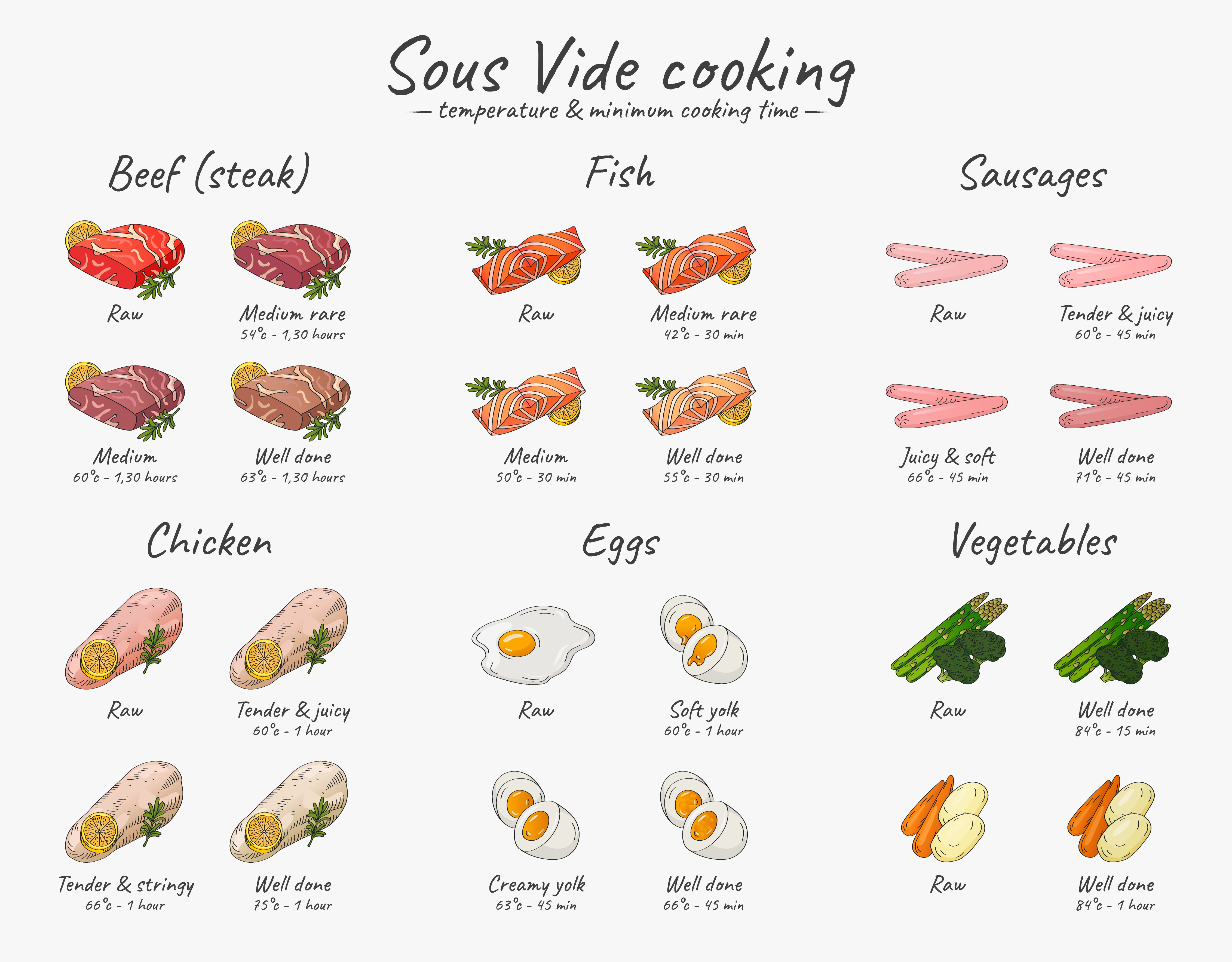 We invite you to come join our FREE TRIAL on the Insider Club to have extra Thermomixery each and every month! #recipesthatwork #youcandoit
Are you on Instagram, Facebook, Pinterest? Never miss another thing in the test kitchen when you follow us.
Please join our mailing list HERE to have recipe updates delivered to your inbox weekly and don't forget we are on YouTube.
Our newest (FREE to Insiders) course Shelf Control sort out your pantry and fridge and is ready for your shelfies now! We have an amazing Lazy Sourdough Bakery course available to do at your own pace online. Our delicious course, The Whole Scoop Ice Cream course is churning now!
Need
Do
1

Place all chicken ingredients (except the chicken) in Thermomix bowl. Blend 10 sec/speed 8. Pour about 1/2 cup out and set aside for the salsa. Pour remaining over the chicken and marinate for at least 1 hour. You can do this up to 24 hours in advance.

2

When ready to cook, place 1L of water into the Thermomix bowl and insert the simmering basket. Place the chicken inside the bag into the simmering basket.

3

Cover with more water if needed. The water doesn't need to fully cover the chicken in the bag, but should certainly come up at least half way. Cook 20 min/80°C/speed 3.

4

You can use the blade cover and eliminate the simmering basket. Just place the bag directly into the Thermomix bowl with the blade cover in place. (This is my preferred method as you have more room in the bowl.)

5

Before serving, sear the chicken on a hot grill pan, or place into the oven on a grill function until you get some colour.

6

To make the yellow rice, place 1 litre of water in the Thermomix bowl. Place rice in the basket and top with saffron and turmeric. Give it a little stir. Steam 15 min/100°C/speed 4 with spatter guard in place.

7

Pour rice into Thermoserver, with beans, garlic, onion, chilli and salt. Stir to combine.

8

To make salsa place all ingredients into a salad bowl and toss to combine. Drizzle with the marinade that you set aside earlier.

9

Serve chicken over the rice, with plenty of salsa.
This is just one of our Insider recipes. Join us today and start cooking!